QUOTE:From hexus
An image of what is believed to be a forthcoming Xbox 360 chipset revision has been leaked onto the Internet.
The board, pictured below, is said to be the successor to the current chipset - codenamed Jasper - and features both the Xbox 360 GPU and CPU on a single die.
The combination of the two is thought to have been made possible by a die shrink, presumably to 45nm.
Thought to be codenamed Valhalla, the chipset appears to be a drastic redesign from current Xbox 360 boards. The Valhalla PCB (printed circuit board) appears to be smaller than all previous iterations, and a shuffle of I/O port positioning suggests that the board will surface in a new Xbox 360 chassis.
*UPDATE* Here's an image of the CPU/GPU 'combochip' with the heatsink removed.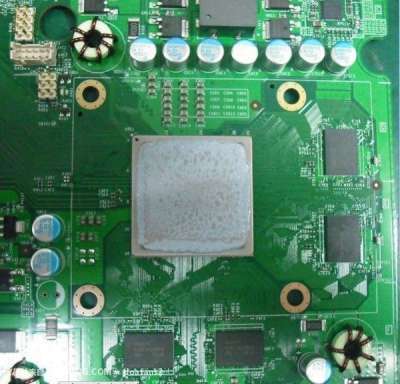 News-Source: hexus